Pillowcase dress for lil Zaraa
Last week I made a pillowcase dress for Zaraa. It's super easy to make. You can get the tutorial
here
. Easy to follow from start to finishing line. Suitable for a beginner like me. Thank you theribbonretreat.com for the helpful source.
For those who are not familiar with 'pillowcase' dress, here are some examples of this so called dress for you to get the ideas of what I am talking about. These pics are taken from google images. So now you get it don't you. There's tons of tutorials online on how to make this kind of dress. Trust me, it's sooooo easy.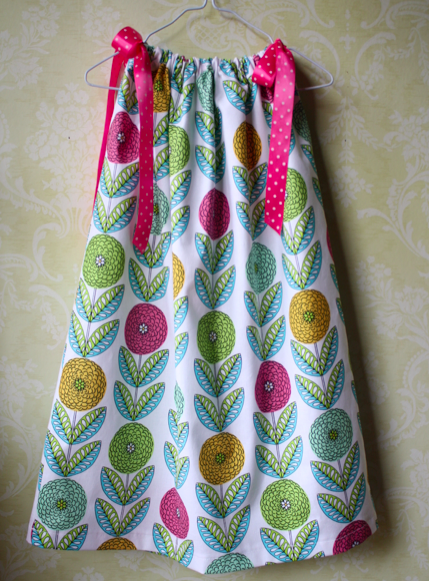 If you ask me why this is called 'pillowcase dress', I don't know the answer. I just take it as it is. Just google if you're interested. (if there's any)
After a few days, I made another dress for Lil Zaraa again. This time it's a wrap dress from prudentbaby.com. It's a remake from the one I did the other day. Please refer
here
.
Wrap dress/halter neck dress for lil Zaraa
The wrap dress from Prudent Baby.
This second trial is easier to make compared to the one I made earlier.
My 1st attempt of making wrap dress. It's too long.
What say you?
2nd attempt. View from the back